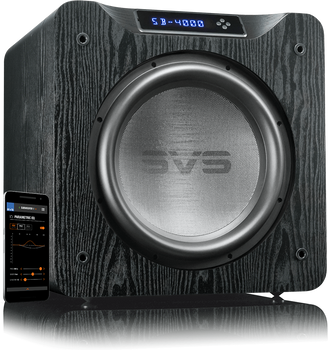 Energizes a space with effortless output, subterranean deep bass extension, and stunning musicality. SB-4000 sets all performance benchmarks for sealed subwoofers in its class and brings immersive ...
Driver

| 13.5"

Amplifier

| 1200 watts RMS (4000+ watts peak)

Freq. Response

| 19-310Hz ±3 dB
Dimension

| 18.3" (H) 17.8" (W) 20.9" (D)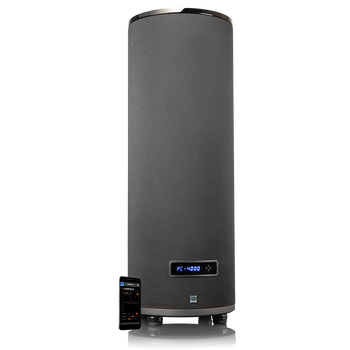 Unique cylinder cabinet design saves floorspace while delivering chest-pounding, pinpoint accurate output comparable with ported box designs. Comes standard with SVS SoundPath Subwoofer Isolation S...
Driver

| 13.5"

Amplifier

| 1200 watts RMS (4000+ watts peak)

Freq. Response

| 17-200 Hz ±3 dB (standard mode)
15-200 Hz ±3 dB (extended mode)
16-200 Hz ±3 dB (sealed mode)
Dimension

| 47" (H) 16.6" (W) 16.6" (D)

Weight

| 92.4lbs