Pharoahe Monch, Hip-Hop Icon
Famed lyricist and hip-hop legend Pharoahe Monch has always been hands-on with his album production, ever since his iconic, self-titled first album Organized Konfusion, released 25 years ago, when he was still a teenager. While in the process of re-building his home studio, Monch was seeking nearfield monitor speakers to help with the intricate mixing and production process of new projects he's working on. He turned to SVS Ultra Bookshelf speakers for the combination of potent dynamics and pinpoint accuracy, a requirement to get truthful playback when working towards a master sample.
Monch took a break from his demanding schedule to discuss how the SVS Ultra Bookshelf speakers helped with his production work, the evolution of music technology and what's in store for 2017.
Questions And Answers:
Why is sound quality important to you?
Sound quality has always been important to me. My brother was a huge jazz buff and always sought to better his listening experience when I was growing up. Tube amps, quality receivers and speakers, always searching for an honest replication of the intention of the recording. As I began to produce music I realized I needed the truest sound possible. At the beginning stage of making a beat you're trying to bring to light your vision and your speakers need to reflect the truth about what your creating.
How are you using the SVS Ultra Bookshelf speakers currently? Studio Monitors, personal listening, other?
Currently I've been A & B'ing ideas and my mixes from simple ear pods to the SVS Ultras to see how the different vocals and music frequencies respond outside of my iPod and my car. It's important to hear mixes on all different types of speakers and the Ultras have been vital as I fine tune each layer of sound for high end systems because they play so accurately and balanced without coloration, which is key when mixing master samples.
What impact have the SVS Ultra Bookshelf speakers have had on your music production and/or personal listening?
These speakers provide a professional feel and accurate sound that's true, as well as allow me to compare mastered mixes of commercially released music to reveal the most subtle details but also the extent of the dynamic range on a level beyond what even most pro speakers can do. I've also been cranking them out to see if the drums on my new project have the knock and they have no problem hitting hard without distortion, even when I'm pushing at extremely high volumes.
How has music recording technology and Hip-Hop changed since your iconic "Organized Konfusion" album launched 25 years ago?
We actually recorded to two-inch tape at the time and mixed down to half inch, if anyone even knows what the hell I'm talking about anymore. It's awesome to edit music without having to splice tape! LOL. Realistically the advances are endless and limitless now. Virtual plug-ins are amazing. The capacity of information storage is endless, this allows me to get the world inside of my head onto a recording much easier while retaining the work ethic and imagination it took to do the same things years ago.
Why is bass important to Hip-Hop?
From kick drums to 808s to funky bass lines it has always been the driving force. Lack thereof almost makes your music inferior.
Anything else you'd like to promote or share with the SVS community?
Yes, I would like to let everyone know I'm currently working on an insane new project that actually features a lot of analog work. It's super aggressive and hardcore with vicious energy... and that's all I'll say!
Also My last album PTSD is still available as well as my W.A.R. album.
SVS fans can also follow me on Instagram @warmonkey, Twitter @pharoahemonch or keep up at www.pharoahe.com.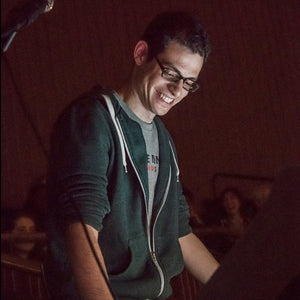 SVS Featured Producer: Ben Bloomberg, Co-Founder, Advanced Sonic Alert Technologies