PB13-Ultra - Black Oak - Outlet - 9121
Rated out of 5 stars and reviews
PB13-Ultra - Black Oak - Outlet - 9121
Rated out of 5 stars and reviews
Outlet Special: Scratches on the bottom and blemish on the edge. See additional pic. Factory inspected and tested. 5-Year Unconditional Warranty and complete Bill of Rights coverage.
Save an extra 5% on the purchase of 2 or more subwoofers with promo code "
GoDual
".
Copy Code
The PB13-Ultra subwoofer unleashes staggering levels of low-frequency output with a surprising degree of subtlety and finesse that will thrill both movie buffs and audiophiles alike. Triple ported with a 13.5-inch Ultra driver and 1000-watt RMS, 3,600+ watts peak power bass titan delivers something along the lines of a seismic event. If you have a large space you're looking to fill with thunderously deep and powerful bass that can extend to a mind-blowing 14 Hz, the PB13-Ultra Subwoofer is for you.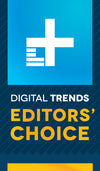 Frequency Response / Acoustic Data:
* Frequency response graph does not denote maximum output capability
17-200 Hz +/- 3 dB (20 Hz mode)
14-200 Hz +/- 3 dB (16 Hz mode)
21-200 Hz +/- 3 dB (sealed mode)
2-meter ground plane away from reflective structures (quasi-anechoic).
Subwoofer Specs:
Black gloss or full veneer black oak finish options
Front-firing 13.5" driver
Front-firing triple 3.5" high-flow flared ports
Protective non-resonant steel mesh grille
Rigid and braced Medium Density Fiberboard (MDF) cabinet
Detachable power cord
Variable 20 Hz, 16 Hz and Sealed tuning modes
Cabinet Dimensions: 22.5" (H) x 20.5" (W) x 28" (D) (without grille)
Overall Dimensions: 22.5" (H) x 20.5" (W) x 29.9" (D) (with grille)
Carton Dimensions: 31" (H) x 26" (W) x 36" (D)
Weight (unboxed): 155 pounds
Weight (boxed): 171 pounds
Shipped Dimensions (palletized): 36" (H) x 26" (W) x 40" (D)
Shipped Weight (palletized): 188 pounds
Driver Specs:
SVS 13.5" extreme performance underhung Ultra driver
SVS custom-tooled die-cast aluminum basket
Flat-wire, 3" diameter, high-power, high-temp, 8-layer, aluminum voice coil
Polyimide impregnated fiberglass former/bobbin
Dual 9", composite layered, linear roll, extreme excursion spiders
Integrated tinsel leads
Nickel-plated high-tension spring terminals
Proprietary injection molded gasket and parabolic SBR extreme-excursion surround
Composite pulp/fiberglass press layered cone with stitched surround
Low carbon 1008 steel components, electrophoresis black plating
Finite Element Analysis (FEA)-optimized underhung motor structure for the lowest possible distortion
Copper shorting sleeve reduces gap induction and distortion, and enhances thermal conductivity
Dual Genox 8H/Y-35 high grade ferrite magnets
Oversized pole vent for greater cooling and low noise
Amplifier Specs:
STA-1000D Sledge with 1000 watts RMS continuous power (3600 watts peak dynamic power)
High efficiency cool-running Class D switching topology
Detachable power cord with main power switch and ceramic fuse
RoHS compliant, lead-free construction and world-wide safety certifications
Auto-On / On switch with "green" standby mode
Stereo line-level RCA and balanced (XLR) input/output connections
Normal and Hi input voltage switch
Customized EQ and DSP limiter settings specifically for the PB13-Ultra
Variable tuning with 20Hz, 16Hz, and Sealed settings to match subwoofer port settings
Fully adjustable (frequency and slope) phase-correct speaker/sub digital crossover
Intelligent Feature Control (IFC) with bright LCD display
Two (2) digital PEQs with adjustable frequency, cut/boost, and Q values
Room gain compensation control with adjustable frequency and slope
Adjustable digital delay on main speaker line-level outputs to time-align the speakers and subs
Input impedance - 24 kΩ (unbalanced RCA) / 22 kΩ (balanced XLR)
X
SVS's original standard bearer for subwoofer performance, the PB13-Ultra is a legendary home theater subwoofer for its effortless power and subterranean low frequency extension down to 14Hz a with shocking musicality.
High Output SVS Ultra Series Driver Design
The flawlessly designed custom 13.5-inch driver is capable of handling the excursions and power needed to produce serious high output low bass. The woofer has an open but strong cast aluminum frame and a massive underhung magnet and motor assembly (tipping the scale at 55lbs) with a vented pole piece, large dual spiders and a large parabolic "high roll" surround making up the suspension. The surround is physically stitched to the cone, which is a significant design investment that reveals the performance-first approach to driver engineering.
Powerful and Sophisticated Sledge STA-1000D Amplifier
At the heart of the PB13-Ultra subwoofer is a muscular and sophisticated Sledge STA-1000D Class D amplifier. The amp's built-in Digital Signal Processor (DSP) dynamically controls output power to ensure you hear nothing but deep, low-distortion bass no matter how loud your music and movies get and there's always headroom to spare.
The DSP platform has an interface utilizing an LCD screen and a single knob / push button to control the settings. The PB13-Ultra's on-board DSP tools for fine-tuning the sound include dual digital parametric EQs with adjustable frequency, cut/boost, and Q values, plus a room gain compensation control with adjustable frequencies and slope to help tame pesky room response issues. And, of course, you get fully adjustable phase compensation and digital crossover controls. To make adjustments easier, and to keep track of all your settings, there's a two-line LCD readout on the sub's back panel.
Since the 13-Ultra subwoofers were launched, we've made huge advancements in our Sledge amplifier technology, which is now available to you! Any 13-Ultra owners who ever wanted an affordable upgrade path to enjoy the amazing performance and control benefits of the acclaimed SVS 4000 Series subwoofers can now take advantage of the SVS 13-Ultra Amplifier Upgrade Kit.
Variable Port Tuning
The PB13-Ultra Subwoofer employs a large bass-reflex (ported) cabinet design that allows its Ultra 13.5-inch driver to make long excursions for exceptionally deep bass at high output levels. Three flared, low-noise ports on the front of the enclosure minimize back-wall interaction for greater bass accuracy. Also included are three dense foam plugs that allow you to custom-tune how deep and loud the sub will play by blocking the ports. The PB13-Ultra's strong, rigid enclosure helps eliminate cabinet flex and resonance to keep your bass ultra-clean. Connections include a stereo line-level RCA plus balanced XLR inputs and outputs for flexible connectivity with a wide range of audio gear, including high-end stereo preamps and A/V preamp/processors.
Press Reviews
Z-Reviews - Review of the PB13-Ultra Subwoofer
"No home theater is complete without one. It's like the whole room is breathing and it's so fast. Witness me says the PB13. There's no reason not to buy this...

User Reviews
Sound Experts Articles
What is Speaker Bi-Wiring?
Audiophiles and home theater fans seeking the best performance pos...
Read more
View All Sound Experts Articles