PB16-Ultra - Piano Gloss - Outlet - 2265
Rated out of 5 stars and reviews
PB16-Ultra - Piano Gloss - Outlet - 2265
Rated out of 5 stars and reviews
Outlet Special: Blemishes on the front, top and side. See additional pictures. Factory inspected and tested. 5-Year Unconditional Warranty and complete Bill of Rights coverage.
Save an extra 5% on the purchase of 2 or more subwoofers with promo code "
GoDual
".
Copy Code
One Subwoofer to Rule Them All. Introducing the PB16-Ultra.
An unrelenting passion for breathtaking bass performance and engineering perfection guided every aspect of the PB16-Ultra subwoofer's development. Groundbreaking technology, rigorous design and extreme testing in real world and laboratory environments allowed SVS to achieve unmatched low frequency extension and output capabilities all while keeping it amazingly detailed and articulate. The culmination of all SVS design advancements, PB16-Ultra represents an incomparable bass experience. Nothing else comes close.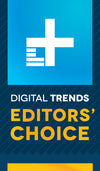 Frequency Response / Acoustic Data:
* Frequency response graph does not denote maximum output capability
15-280 Hz +/- 3 dB (standard mode – all ports open)
13-280 Hz +/- 3 dB (extended mode – 2 ports open)
14-360 Hz +/- 3 dB (sealed mode – all ports sealed)
2-meter ground plane away from reflective structures (quasi-anechoic).
Roll-off slope specifically optimized to take maximum advantage of available room gain
Subwoofer Specs:
Black Oak and Piano Gloss Black finish options
Protective non-resonant steel mesh grille
Front-firing 16" driver
Rear-mounted amplifier
Screw-in rubber feet
Triple 3.5-inch ports
Robust Medium Density Fiberboard(MDF) cabinet construction
Cabinet Dimensions: 25" (H) x 21.7" (W) x 28.3" (D) (without grille)
Cabinet Dimensions (with grille): 25" (H) X 21.7" (W) X 30.9" (D)
Shipped Dimensions: 34.2" H X 27.5" W X 38.6" D
Weight (unboxed): 174.5 lbs
Shipped Weight: 207.3 lbs
Driver Specs:
SVS 16" Ultra-series driver
Powder-coated cast aluminum basket
Four high-grade ferrite magnets
Finite Element Analysis (FEA)-optimized motor structure
Dual shorting rings reduce gap induction and lower distortion
Extended pole piece improves heat sink and thermal management properties
8" diameter, high-power edge wound voice coil
95mm peak to peak Xmech excursion (82mm Xmax)
Upgraded Nomex spider for improved linearity and driver control at extreme drive levels
Dual 24-strand copper and Nomex composite high-temperature leads provide a pristine electrical connection from the amplifier to the voice coil
Premium glass fiber laminated dustcap and reinforced composite cone sub-structure ensure a light, ridged, and neutral radiating surface
Low-creep rubber long-throw surround for excellent durability and longevity
Amplifier Specs:
Sledge STA-1500D DSP amplifier
1,500 watts RMS continuous (5,000+ watts peak dynamic)
Efficient and cool-running Class D topology
High resolution 50MHz Analog Devices Audio DSP with double precision 56bit filtering is most advanced subwoofer processor available for perfect audio reproduction
Active PFC (Power Factor Correction) ensures the cleanest 1500W output regardless of your home mains supply
XLR and RCA stereo input/output with ultra-wide input voltage for consumer and professional audio applications
Convenient front-mounted display with subwoofer controls and 8 digit LED display
Groundbreaking Subwoofer Control and Bass Management Smartphone App for Apple and Android Devices
IR Remote Control
Three user adjustable parametric EQs
Continuously variable volume/gain control
Continuously variable (0-180 degrees) phase control
Continuously variable (30-200 Hz) 6, 12, 18, or 24 dB/octave low pass filter frequency with disable/LFE setting
Main power rocker switch
Auto-On / On / Trigger Controls
3-12V trigger with 1/8" (3.5 mm) TRS mini-jack input
Green standby mode with > 0.5 watts consumption
Input impedance 22kohm (RCA)/ 22kohm (XLR).
RoHS compliant, lead-free construction and world-wide safety certifications
Detachable power cord
Included Accessories:
Protective non-resonant steel mesh grille
Iso-elastomer feet included
Extra heavy-duty, high current 6' power cord
3 Foam port tuning plugs
X
Masterful Engineering. 3 Game-Changing Subwoofer Innovations.
One of these groundbreaking innovations would've been enough to make the PB16-Ultra an engineering tour-de-force, but the combination of 3 subwoofer firsts propels the SVS PB16-Ultra into the pantheon of all-time great audio products.
Massive New 16-inch SVS Ultra Driver with Unprecedented 8-inch Edge Wound Voice Coil.
When designing the biggest and most formidable driver ever used in an SVS subwoofer, it was of utmost importance to meet or exceed the same supreme standards of control and accuracy as every other subwoofer SVS manufactures. One huge advancement that allows the PB16-Ultra to handle the crushing force of a 16-inch driver is the 8-inch edge wound voice coil, the largest ever deployed in a consumer subwoofer. This innovation ensures ultra-low distortion and pinpoint control at the highest drive levels resulting in incredible output and low frequency extension. By nature, larger drivers are more difficult to control, but the unprecedented voice coil design ensures accuracy in frequency response and speed in transients without ever sounding boomy.
Pushing the driver are four massive, dedicated toroidal ferrite magnets that unleash a staggering 95mm peak to peak excursion and the highest levels of motor force and palpable SPLs. The light and rigid 16-inch Ultra driver cone consists of a premium fiberglass resin composite with optimal stiffness to mass ratio to maximize movement of air and sonic energy without ever distorting or losing control.
Stunningly Powerful, New Sledge Amplifier with Fully Discrete MOSFET Output and 1,500 Watts Continuous, 5,000+ Watts Peak Power.
Conservatively rated at 1,500 watts continuous, 5,000+ watts peak power, the PB16-Ultra Sledge STA-1500D amplifier's 64 Amp 200-Volt MOSFETs are the sonic muscle behind arguably the most powerful and highest fidelity subwoofer amplifier ever developed. Discrete MOSFET output unbridles the nearly limitless power in the Sledge amplifier and pushes the 16-inch driver to extreme levels of performance. They also represent an upgrade over the less robust integrated circuit output stages found in nearly all other Class D subwoofer amplifiers.
Effortless power must be harnessed to ensure refined behavior and pristine output at the most demanding drive levels. To achieve this, the PB16-Ultra subwoofer uses the audio industry's most advanced 50 MHz Analog Devices Audio DSP with 56bit filtering to handle the nearly limitless power, only unleashing the perfect amount of low frequency energy at just the right time.
Innovative New Smartphone App for Subwoofer DSP and Control.
Compatible with Apple® and Android® platforms, the innovative PB16-Ultra smartphone app unleashes the full depth, force and nuance of the world's finest subwoofer. The groundbreaking SVS subwoofer app controls all DSP functions and conveniently stores custom presets. It's the easiest way ever to fine tune bass surpassing 16Hz at reference volumes from the comfort of your favorite seat.
For added convenience, 2-way feedback shows updates in real time on both the app and subwoofer interface and Bluetooth connectivity allows adjustments to be made even when the subwoofer is not in sight. Control is also available via IR remote and an intuitive front panel display.
Acoustically Inert, Rigidly Braced Cabinet
A subwoofer capable of creating such extreme levels of sonic energy requires a formidable cabinet design. The PB16-Ultra is built with a double thick MDF front baffle and rigid internal bracing to support the massive drive unit and to ensure an acoustically inert environment. The highly reinforced internal design eliminates any chance of coloration or resonance from the cabinet, even when the deepest low frequencies are played at reference sound pressure levels.
Press Reviews
Home Theater Review Honors PB16-Ultra as "Best Overall Subwoofer"
"For rich, powerful, room-filling bass with undeniable physicality, you can't go wrong with SVS' flagship ported sub. Incredible accuracy and dynamics for anything you play. With the PB16, you will...

Home Theater HiFi Honors PB16-Ultra Earns with Exclusive "Bad-Ass Product Award"
"Windows rattle, floors creak, foundations other than those in the building where my lab is located shudder. My wife could feel it in the main house which is about 30...

Two Tech Guyz Review the PB16-Ultra Subwoofer
"Incredible that is ported but still exhibits the characteristics of a sealed subwoofer, with control and speed. With the PB16-Ultra, hearing is believing. One of the best sounding subwoofers I've...
PanTheOrganizer (YouTube) Reviews Dual PB16-Ultra Subwoofers
"Soul-shattering bass. Absolutely outstanding, it completely changed my movie-watching experience. Build quality is flawless and they are massive in sound. They output they delivered is more than anything I ever...
Dtown Reviews the PB16-Ultra Subwoofer
"This subwoofer kept surprising me again and again, he just didn't give in, he was present, contained and accurate. What makes him so good is the fact that his bass...

SpareChange Reviews the PB16-Ultra (Youtube)
"It can slam you hard in the chest or gently move the hair on your arms. For a subwoofer of this size, it handles transients amazingly, almost like a sealed...

PB16-Ultra Subwoofer Receives the European Imaging and Sound Association's EISA Award
"This sub is insanely good… and two of them? Off the charts! I can't speak highly enough of the sub's integration offerings, especially when used with software such as Room...

Home Cinema Choice Reviews the 16-Ultra Series Subwoofers
"Fear-inducing SPLs. Bass that you feel as well as hear. Delicious weight and scale, without a trace of distortion…beauty of its tone to bathe in…a full-bodied experience. It's jaw on...

Subwoofer101 Reviews the Dual PB16-Ultra Subwoofers
As close to real life as I've ever heard. For an ultimate home theater, a pair of PB-16 Ultras deliver a wall of bass that remains comfortable while exhilarating. A...

Review of the PB16-Ultra Subwoofer by Z Reviews
"This is the scariest subwoofer I've ever played with. I am not able to go to the limit on this subwoofer. It makes the fur on my arms stand up"

The Master Switch Reviews the PB16-Ultra
"Within minutes of testing it for the first time, we loved it unconditionally. Watching a movie through a 5.1 system, or listening to music, is revelatory and is some of...

AVSForum Reviews the PB16-Ultra
"It feels like a major earthquake is occurring…You can push the driver to legitimately scary excursion levels, seemingly on the edge of what's mechanically possible...Listening with no EQ, and there's...

PB16-Ultra Subwoofer Receives Audioholics 2016 Product of the Year Award
"SVS has taken clean deep bass to another level…the cleanest and loudest bass in such a deep frequency that can be physically generated. I can't think of any subwoofer that...

PB16-Ultra Subwoofer Receives Audioholics Bassaholic Extreme Award
"SVS has taken clean deep bass to another level…the cleanest and loudest bass in such a deep frequency that can be physically generated. I can't think of any subwoofer that...

SB16-Ultra and PB16-Ultra Subwoofers receive Sound & Vision's Top Pick of the Year Award
"Competes with top-performing subs costing twice or more their price. The kinetic energy reached deafening reference listening levels…I'm surprised it didn't set off the Earthquake Detection System… My jaw was...

SB16-Ultra Receives 2017 CES Innovations Award
SB16-Ultra receives 2017 CES Innovations Award and coveted "Best of Innovations" honor for being the top high performance audio or video product -CES 2016

User Reviews
Sound Experts Articles
What is Speaker Bi-Wiring?
Audiophiles and home theater fans seeking the best performance pos...
Read more
View All Sound Experts Articles