Prime Bookshelf - Black Ash - Outlet - 1098
Rated out of 5 stars and reviews
Prime Bookshelf - Black Ash - Outlet - 1098
Rated out of 5 stars and reviews
Outlet Special: Blemish in finish. See additional pic. Factory inspected and tested. 5-Year Unconditional Warranty and complete Bill of Rights coverage.
Save an extra 5% on the purchase of 5 or more speakers with promo code "
System
".
Copy Code
The Prime Bookshelf speakers are sonic overachievers on all levels. Stunningly dynamic, pinpoint accurate and utterly transparent, they deftly serve as reference monitor loudspeakers in a two-channel system, or as high performance front, center, or side/rear surround speakers in a multi-channel home theater.
Borrowing engineering and design cues from the acclaimed Ultra Series and embodying all the traits of a truly high-end speaker, the Prime Bookshelf speakers convey accurate spatial imaging, throw an expansive soundstage and deliver uncompromising fidelity throughout the frequency spectrum. The effortless low frequency extension, commanding but detailed midrange and airy, unveiled highs far exceed expectations of other speakers in its class. Even the cabinet geometry and internal bracing are optimized for uncompromised audio playback and complemented by stunning piano gloss and black ash finishes.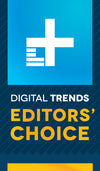 Frequency Response / Acoustic Data:
Rated bandwidth: 48 Hz-25 kHz (±3 dB)
Nominal impedance: 8 ohms.
Sensitivity: 87 dB (2.83V @ 1 meter full-space, 300-3kHz)
Recommended amplifier power: 20-150 watts.
Speaker Specs:
Bookshelf Loudspeaker
Black ash and piano gloss black finish options
Single set of 5-way binding posts
1.7" wide-flared rear-firing port
Cloth grille with pin/cup retention system
Elastomer stick-on bumper feet (adds 3mm to height)
Cabinet Dimensions: 13.2" (H) X 8" (W) X 9.4" (D)
Overall Dimensions: 13.3" (H) X 8" (W) X 10.3" (D) (includes grille and bumper feet)
Shipped Dimensions-2 Pack: 17.6" (H) X 22.4" (W) X 14.4" (D)
Weight: 15.5 pounds
Shipped Weight-2 Pack: 34.7 pounds
Driver Specs:
1" Aluminum Dome Tweeter:
FEA-optimized diffuser for airy and unveiled presentation
Aluminum dome for exceptional transient response
6.5" Woofers:
Long stroke motor and suspension for high output
Polypropylene cone for excellent stiffness/mass ratio and pistonic behavior
Aluminum shorting ring to reduce gap inductance, lower distortion, and enhance high frequency response
Cast ABS-fiberglass composite basket ensures precision component alignment and excellent thermal transfer
Vented voice coil former minimizes air compression artifacts
Crossover & Cabinet Specs:
Crossover:
2-way crossover with premium-grade capacitors, air-core inductors and heavy-trace printed circuit boards
Crossover network delivers outstanding phase coherency and time domain behavior
Tweeter-to-woofer crossover: 2.3 kHz (12 dB/octave slopes)
Cabinet:
Acoustically transparent and FEA optimized grilles minimize diffraction
FEA-optimized cabinet and bracing eliminates resonances
Chamfered front baffle and flush-mounted drivers reduce edge diffraction and improved on-axis high frequency response
X
Standing out among the crowd of bookshelf speakers is no easy task, yet the Prime Bookshelf defies convention to outperform reference monitors costing twice as much or more. Every aspect of the Prime Bookshelf speaker was designed for sonic excellence. From the premium grade driver and sophisticated SoundMatch crossover to the extra-thick baffle, internal bracing, and FEA optimized tweeter diffuser, the Prime Bookshelf speaker's design and engineering credentials put it in the realm of much costlier, and much larger speakers.
Prime Driver & Tweeter Design
Thoughtfully designed for acoustic excellence, the Prime Bookshelf speaker's 6.5-inch woofer is mounted in its own dedicated and completely sealed compartment to ensure smooth, precise and clear midrange and bass output that's free from coloration. The cone material is extremely light and rigid and maintains a flat frequency response with excellent handling across the foundational mid-range frequencies. Low frequency extension is shockingly deep and effortless considering the cabinet size and the Prime Bookshelf speaker can hit reference volume with amazing clarity, no distortion and headroom to spare.
The Prime Bookshelf speaker's 1-inch aluminum dome tweeter is light, efficient, and rigid, and plays crystal clear at high volumes. The clarity offers a sense of utter transparency, while offering an 'airy' presentation and incredibly unveiled highs so female vocals and dialogue and high pitched sound effects and musical content always sound crisp, smooth and natural.
Innovative SoundMatch Crossover Design
Since premium drivers require an equally capable crossover, no expense was spared with the innovative SVS SoundMatch 2-way crossover. Its tapered array is designed to minimize the potential for beaming. This creates an expansive, yet focused and precise soundstage, with accurate frequency response at all listening positions in the room. The precise tuning of the SoundMatch Crossover also ensures pinpoint accuracy of highs, mids, and lows, while maintaining pristine signal purity.
Performance Driven Cabinet Design and Geometry
Tapered edges on the Prime Bookshelf speaker's front baffle, known as chamfers, minimize edge diffraction for clear and precise soundstaging. The cabinet's presence offers a modern industrial feel with acoustic enhancements like shorting rings and a tweeter diffuser which add performance-driven style. All advancements are packed into a compact but attractive cabinet, that's easily mountable anywhere, and available in stunning piano gloss black or premium black ash finish.
Press Reviews
AVS Forums Names SVS Prime and Ultra Series to "Best Bookshelf Speakers" for 2021
"SVS Prime and Ultra Bookshelf speakers are destined to become classics—that's how good they are…I found myself in awe of how transparent these speakers sounded. SVS speakers exude nothing but...

MusicCritic Awards the Prime Bookshelf Loudspeaker "Best Bookshelf Speakers Under $1,000"
"The high end manufacturing maintains optimal on and off axis response. They sound pristine and are priced in the middle of today's price range making them fantastic value. Bass is...

Prime Bookshelf Receives TheTechLounge's "Best Bookshelf Speakers Under $1,000" Award
"The SVS Prime Bookshelf Speakers were made for audiophiles looking for a true two-channel speaker as well as home cinema fanatics who are desperate for the best surround sound experience....

High Def Digest Reviews the Prime Bookshelf and Prime Center Loudspeakers
"A marvel of sound design. These loudspeakers uncoil the sound, and reach well above their price point dynamically. Easy recommendations for the aspiring but sensible home theater speaker enthusiast."

Audiofi.net - J LOH Reviews the Prime Bookshelf
"SVS has come up with a winner here. In a world of rising costs, it is heartening to know that there is still great value available."

The Prime Bookshelf Reviewed by AVTechReviews
"SVS may have done too good a job with the Primes… These speakers have a presence about them both visually and sonically that stops you in your tracks… For $249...

The Poor Audiophile Reviews the Prime Bookshelf
"Thanks to SVS, gone are the days where you need to have a six figure audio system to be the envy of your friends and neighbors… a real price-performance achievement."...

AVTechReviews - Chris Murray Reviews the Prime Series Speakers
"… have a surprisingly big sound… flawless in its performance…get a audiophile grade home theater system at a fraction of the cost."

User Reviews
Sound Experts Articles
What is Speaker Bi-Wiring?
Audiophiles and home theater fans seeking the best performance pos...
Read more
View All Sound Experts Articles