Prime Satellite 5.1 System
Rated 4.89622641509434 out of 5 stars and 212 reviews
Prime Satellite 5.1 System
Rated 4.89622641509434 out of 5 stars and 212 reviews
Compact 5.1 system punches way above its class to bring immersive home theater sound to any small-medium sized room.
Prime Satellite 5.1 System
Immersive 5.1 Surround Sound for the Price of a Soundbar
Unleash home cinema surround sound in any small to medium size room with the compact and versatile Prime Satellite 5.1 Surround Sound System.
Small Speakers, Huge Sound
Redefining performance in the compact speaker category, SVS Prime Satellite fits nearly anywhere and fills a space with immersive home theater surround sound. Easy to mount on a wall or place on furniture, it's the biggest sounding small speaker available.
Immersive, Breathtaking Bass
Unleash room-shaking output you can feel with deep bass extension down to 20Hz. Featuring a 12-inch high-excursion driver, 325 watts RMS, 850+ watts peak amplifier, and the SVS subwoofer control smartphone app, SB-1000 Pro subwoofer is the ticket to thrilling and immersive home audio experiences.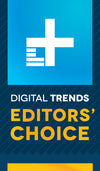 Prime Satellite 5.1 Specs:
Shipped Dimensions 2 Pack: 21" (H) X 20" (W) X 33" (D)
Shipped Weight 65 pounds
Prime Satellite Specs:
Satellite Loudspeaker
Cabinet Dimensions: 8.75" (H) X 4.9" (W) X 6" (D)
Overall Dimensions: 8.85" (H) X 4.9" (W) X 6.3" (D) (includes grille and bumper feet)
Shipped Dimensions 2 Pack: 11.7" (H) X 13.9" (W) X 8.9" (D)
Weight Unboxed: 6.5 pounds
Premium black ash, piano gloss black and piano gloss white finish options
Single set of 5-way binding posts
Cloth grille with pin/cup retention system
1" wide-flared rear-firing port
Elastomer stick-on bumper feet (adds 3mm to height)
SB-1000 Specs:
SB-1000 Pro Sealed Subwoofer
Cabinet Dimensions: 13.5" (H) x 13" (W) x 14"(D) (without grille)
Overall Dimensions: 13.5" (H) x 13" (W) x 14.76"(D) (with grille)
Weight Unboxed: 26 pounds
Premium black ash, piano gloss black and piano gloss white finish options
Sledge STA-325D with 325 watts RMS continuous power (820+ watts peak dynamic power)
Front-firing 12" driver
X
PRIME SATELLITE. COMPACT HIGH-PERFORMANCE SPEAKERS.
Every aspect of the Prime Satellite speakers is designed for sonic excellence and overcoming the challenges of achieving big sound from a compact cabinet. Perfect for small rooms, the five compact speakers perfectly complement each other as front left, center, right (LCR) and surround speakers with crisp, lifelike output and seamless panning effects for the best 5.1 surround sound system performance.
Acoustically Optimized 1-in Aluminum Dome Tweeter
Light and rigid high-grade aluminum tweeter with optimized diffuser plays crystal clear at high volumes while offering an 'airy' presentation with unveiled highs.
Punchy and Accurate 4.5-in Mid-Bass Driver
Mounted in its own dedicated enclosure, the light and rigid cone with ferrite magnet transducer offers crisp transients, pinpoint accuracy, and stunning dynamic output.
Innovative SVS SoundMatch 2-way Crossover
Tapered array creates an expansive, yet focused and precise soundstage with accurate frequency response at all listening positions in the room.
Performance Driven Cabinet Design
Tapered edges on the Prime Satellite speaker's front baffle minimize edge diffraction for broad and accurate soundstage. Shorting rings and a tweeter diffuser add performance-driven style to a compact cabinet that fits nearly anywhere.
SB-1000 PRO. REFERENCE SUBWOOFER PERFORMANCE HITS AN ALL-TIME LOW.
Chest-pounding bass below the limits of human hearing with unerring control and accuracy for more immersive surround sound system experiences. SB-1000 Pro is compact enough to fit nearly anywhere with enough power to bring cinematic action to life.
325 Watts RMS and 820+ Watts Peak Power Sledge STA-325D Amplifier
Combines high current output of discrete MOSFETs with Class D efficiency for nearly limitless on-demand power while maintaining precise driver control.
High-Excursion 12-inch SVS Subwoofer Driver
Dual ferrite magnet motor assembly with long-throw parabolic surround for extreme excursion and output with finesse and accuracy. Plays distortion-free even at intense listening levels.
50MHz Analog Devices Audio DSP
Renders pinpoint accurate frequency response through advanced in-room tuning and powerful controls, while letting the subwoofer take control of a space with room-filling bass.
Groundbreaking SVS Subwoofer DSP Smartphone App
Easiest way ever to control volume, manage custom presets and fine tune performance in your system.
Press Reviews
Slashgear Honors SVS Prime Satellite 5.1 System in "5 of the Best Home Theater Systems Available in 2023"
"A compact home theater system that packs an enormous punch. This surround sound installation offers the biggest sounding small speaker that homeowners can get their hands on. Compounded by the...
The Master Switch Reviews Names Prime Satellite 5.1 "Best Overall Home Theater System"
"Compact speakers and genuinely great sound quality. The SVS Prime Satellite 5.1 puts it all together more than any other home theater system we tested. We like it so much...

MaddApple Ranks Prime Satellite "Best Satellite Speakers for 2021
"From the moment you feel the weight of the Prime Satellite Speaker it becomes clear that no other satellite speaker offers this level of audiophile design, high-end components, and precise...

Home Cinema Choice Reviews Prime 5.1.2 System
"High frequencies are crisp and attacking, bass depth and slam are never in doubt. Front-of-house scale is appreciably big, and the LCR and height/surrounds mesh well to make a wraparound...

HT Hobbyist (YouTube) Reviews the SB-1000 Subwoofer
"Able to energize my room and punch me in the chest, which was surprising for such a compact sub. It's very accurate, very articulate and sounds incredible for music. Absolutely...
Popzara Reviews the Prime Satellite 5.1 Speaker Package
"The Prime Satellite 5.1 is a surround powerhouse. Obtuse, blunt, and enveloping where it counts. The Prime Satellites perform well above their own weight, almost like an acoustic sucker punch....

High-Def Digest Reviews the Prime Satellite 5.1 Surround System
"The SVS Prime Satellite 5.1 Surround System manages to be that rare bit of home theater kit that is suitable as both a first serious home theater purchase and as...

Home Theater Shack Reviews the Prime Satellite 5.1 System
"The primary question I had, is this a music or HT system? Turns out, it is both… high value, zero risk…Prime punches well above its weight class. I'll go so...

AVForums - Mark Henninger Reviews the Prime Satellite 5.1 System
"The SVS Prime Satellites rocked the house. They are some of the best-sounding affordable small speakers I've heard. In fact, I found myself preferring their precision to the sound coming...

Prime Satellite 5.1 System Nominated for Electronic House 2015 Products of the Year
"For about the price of a good soundbar, SVS delivers an immersive 5.1 home theater experience from a system that includes five Prime Satellite speakers and a powerful SB-1000 subwoofer."

Sound + Vision Reviews the Prime Satellite 5.1 System
"SVS's Prime Satellite 5.1 system is as good as it gets for $1,000…a genuine achievement."

User Reviews
Sound Experts Articles
8 Fear-Inducing Sonic Experiences for Movie Night
Sound is what physically and emotionally connects us to a movie, and nowhe...
Read more
View All Sound Experts Articles