Prime Satellite - Black Ash - Outlet - 0022
Rated 4.90355329949239 out of 5 stars and 197 reviews
Prime Satellite - Black Ash - Outlet - 0022
Rated 4.90355329949239 out of 5 stars and 197 reviews
Outlet Special: Blemish in finish. See additional pic. Factory inspected and tested. 5-Year Unconditional Warranty and complete Bill of Rights coverage.
Save an extra 5% on the purchase of 5 or more speakers with promo code "
System
".
Copy Code
From the moment you feel the heft of the Prime Satellite speakers, you understand they're not the typical compact satellite speaker designed primarily for lifestyle or visual appeal. The Prime Satellite is a bona fide small bookshelf speaker that deftly plays any role in a home theater or audio system, and shatters expectations while doing it.
No satellite speakers have ever offered the level of rigorous design, high-end components and precise build quality in a such a super compact cabinet. The Prime Satellite conveys stunning dynamic impact and convincing detail and refinement well beyond what's expected from such a small speaker. It easily mounts on any wall or ceiling, or sits on any surface, and is painstakingly voiced to blend with all speakers from the SVS Prime and Ultra Series lines. It's also neutral sounding enough to integrate seamlessly with speakers from other brands in multi-channel home theater surround sound systems. These factors give the Prime Satellite incredible flexibility to serve in many different roles depending on the layout of your room and the specific needs of your system.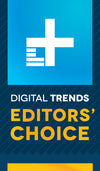 Frequency Response / Acoustic Data:
Rated bandwidth: 69 Hz-25 kHz (±3 dB)
Nominal impedance: 8 ohms.
Sensitivity: 85 dB (2.83V @ 1 meter full-space, 300-3kHz)
Recommended amplifier power: 20-150 watts.
Speaker Specs:
Satellite Loudspeaker
Premium Black Ash, Piano Gloss Black, and Piano Gloss White finish options
Single set of 5-way binding posts
1" wide-flared rear-firing port
Cloth grille with pin/cup retention system
Elastomer stick-on bumper feet (adds 3mm to height)
Keyway bracket for easy and convenient wall mounting (includes extra bumper pads for wall stand-off)
Cabinet Dimensions: 8.75" (H) X 4.9" (W) X 6" (D)
Overall Dimensions: 8.85" (H) X 4.9" (W) X 6.3" (D) (includes grille and bumper feet)
Shipped Dimensions-2 Pack: 11.7" (H) X 13.9" (W) X 8.9" (D)
Shipped Dimensions 3 Pack: 11.7" (H) X 20.3" (W) X 8.9" (D)
Weight Unboxed: 6.5 pounds
Shipped Weight 2 Pack: 14.7 pounds
Shipped Weight 3 Pack: 21.7 pounds
Driver Specs:
1" Aluminum Dome Tweeter:
FEA-optimized diffuser for airy and unveiled presentation
Aluminum dome for exceptional transient response
4.5" Midrange Driver:
Polypropylene cone for excellent stiffness/mass ratio and pistonic behavior
Aluminum shorting ring to reduce gap inductance, lower distortion, and enhance high frequency response
Cast ABS-fiberglass composite basket ensures precision component alignment and excellent thermal transfer
Vented voice coil former minimizes air compression artifacts
Crossover & Cabinet Specs:
Crossover:
2-way crossover with premium-grade capacitors, air-core inductors and heavy-trace printed circuit boards
Crossover network delivers outstanding phase coherency and time domain behavior
Tweeter-to-woofer crossover: 2.3 kHz (12 dB/octave slopes)
Cabinet:
Acoustically transparent and FEA optimized grilles minimize diffraction
FEA-optimized cabinet and bracing eliminates resonances
Chamfered front baffle and flush-mounted drivers reduce edge diffraction and improved on-axis high frequency response
X
Press Reviews
MaddApple Ranks Prime Satellite "Best Satellite Speakers for 2021
"From the moment you feel the weight of the Prime Satellite Speaker it becomes clear that no other satellite speaker offers this level of audiophile design, high-end components, and precise...

Alan D. Reviews the Prime Satellite
"It's amazing the clear, solid high plume if sound these tiny speakers produce!"- Alan D.
The Missing Remote Reviews Prime Satellite and Prime Tower 5.0 System
"The Prime Satellites handle the high and mid-range quite well and easily outclass similarly sized and priced bookshelf speakers."

AVTechReviews - Chris Murray Reviews the Prime Series Speakers
"… have a surprisingly big sound… flawless in its performance…get a audiophile grade home theater system at a fraction of the cost."

User Reviews
Sound Experts Articles
What is Speaker Bi-Wiring?
Audiophiles and home theater fans seeking the best performance pos...
Read more
View All Sound Experts Articles