SB13-Ultra - Piano - Outlet - 1138
Rated out of 5 stars and reviews
SB13-Ultra - Piano - Outlet - 1138
Rated out of 5 stars and reviews
Outlet Special: Scratches on all sides. See additional picture. Factory inspected and tested. 5-Year Unconditional Warranty and complete Bill of Rights coverage.
Save an extra 5% on the purchase of 2 or more subwoofers with promo code "
GoDual
".
Copy Code
Chest-thumping power, fathomless low frequency extension, pinpoint accuracy and refined musicality - all from a relatively compact 17-inch square cabinet. With a legendary 13.5-inch Ultra driver and 1,000 watts RMS, 3,600 watts peak Sledge STA-1000D DSP amplifier, the SB13-Ultra is an all-time great subwoofer for music and home theater fans alike.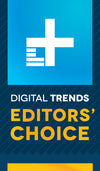 Frequency Response / Acoustic Data:
20-460Hz ± 3 dB
Roll-off slope specifically optimized to take maximum advantage of available room gain
2-meter ground plane away from reflective structures (quasi-anechoic).
Subwoofer Specs:
Piano gloss black and real black oak veneer finish options
Front-firing 13.5" driver
Protective non-resonant steel mesh grille
Rigid and braced MDF cabinet
Detachable power cord
Cabinet Dimensions: 17.9" (H) x 17.4" (W) x 18.5" (D) (without grille)
Overall Dimensions: 17.9" (H) x 17.4" (W) x 20.4" (D) (with grille)
Weight (unboxed): 92 pounds
Shipped Dimensions: 23" (H) x 23" (W) x 27" (D)
Shipped Weight: 105 pounds
Driver Specs:
SVS 13.5" high-performance Ultra driver optimized for sealed applications
SVS custom-tooled die-cast aluminum basket
Flat-wire, 3" diameter, high-power, high-temp, 8-layer, aluminum voice coil - unique to SB13-Ultra
Polyimide impregnated fiberglass former/bobbin
Dual 9", composite layered, linear roll, extreme excursion spiders
Integrated tinsel leads
Nickel-plated high-tension spring terminals
Proprietary injection molded gasket and parabolic SBR extreme-excursion surround
Composite pulp/fiberglass press layered cone with stitched surround
Low carbon 1008 steel components, electrophoresis black plating
FEA-optimized overhung motor structure with custom gap extension plate enhances force/displacement symmetry, lower distortion and increases linear stroke
Copper shorting sleeve reduces gap induction and distortion, and enhances thermal conductivity
Dual Genox 8H/Y-35 high grade ferrite magnets
Oversized pole vent for greater cooling and low noise
Amplifier Specs:
STA-1000D Sledge with 1000 watts RMS continuous power (3600 watts peak dynamic power)
High efficiency cool-running Class D switching topology
Detachable power cord with main power switch and ceramic fuse
RoHS compliant, lead-free construction and world-wide safety certifications
Auto-On / On switch with "green" standby mode
Stereo line-level RCA and balanced (XLR) input/output connections
Normal and Hi input voltage switch
Fully adjustable (frequency and slope) phase-correct speaker/sub digital crossover
Customized EQ and DSP limiter settings specifically for the SB13-Ultra
Intelligent Feature Control (IFC) with bright LCD display
Two (2) digital PEQs with adjustable frequency, cut/boost, and Q values
Room gain compensation control with adjustable frequency and slope
Adjustable digital delay on main speaker line-level outputs to time-align the speakers and subs
Input impedance - 24 kΩ (unbalanced RCA) / 22 kΩ (balanced XLR)
X
A perfect 17-inch square, the SB13-Ultra subwoofer's compact design is ideally suited for spaces where larger subwoofers wouldn't fit, but deep, palpable bass is still desired. Painstakingly engineered, the SB13-Ultra is loaded with advanced design elements that set it apart from the competition.
High Output SVS Ultra Series Driver Design
Instead of merely adapting the previous Ultra driver to a more compact sealed enclosure, SVS engineers radically revised the motor geometry, added a unique, ultra-high-power aluminum voice coil, and developed a custom gap extension plate that increases linear stroke and reduces distortion. Add to that dual linear-roll spiders, a stitched parabolic surround, and the ultra-light but rigid Rohacell composite cone material of the 13-Ultra driver, and the result is an incredibly robust subwoofer with extreme excursion that easily outperforms subwoofers costing twice as much.
Powerful and Sophisticated Sledge STA-1000D Amplifier
To complement these driver refinements, the SB13-Ultra employs an integrated 1,000 watts RMS, 3,200+ watts peak power DSP Sledge amplifier with sophisticated DSPs perfectly matched to the driver and cabinet, and an equalization curve optimized for enhanced transient response and to complement room gain. Although it's rated to deliver 20Hz to 460Hz (±3dB), in the right room, with the right settings, it can easily reach down to a gut-wrenching 15Hz, without diminishing the nuanced textures and incredible transient response that audiophiles demand of music. Its room gain compensation control also allows the SB13-Ultra to sonically adapt for optimal in-room frequency response. Power users will appreciate the two-band parametric equalizer (PEQ), yet this advanced feature is easily disabled for users who prefer to rely on the bass management of their favorite preamp or receiver.
Since the 13-Ultra subwoofers were launched, we've made huge advancements in our Sledge amplifier technology, which is now available to you! Any 13-Ultra owners who ever wanted an affordable upgrade path to enjoy the amazing performance and control benefits of the acclaimed SVS 4000 Series subwoofers can now take advantage of the SVS 13-Ultra Amplifier Upgrade Kit.
Acoustically Inert, Rigidly Braced Cabinet
The SB13-Ultra subwoofer cabinet is rigidly braced and acoustically inert for uncompromising performance and its understated but elegant design allow it to blend with any room's décor, while still delivering thunderous low frequency impact that's impossible to ignore.Described in reviews as authoritative, stunning, immensely powerful, pitch-perfect, versatile, and jaw-droppingly accurate, words and accolades only tell part of the story. The feeling you get when a musical bassline drops or your home theater erupts to life during an action movie sequence, or the shivers that goes down your spine when it resolves a deep but delicate sonic detail; these are the moments when the SB13-Ultra subwoofer shows its ultimate value.
Press Reviews
HXOS+ SoundVision (Greece) Review the SB13-Ultra Subwoofer
"The SB13 is a subwoofer to have a good time with, a speaker that nails you to your listening room and makes you want to watch more movies, throw more...

SB13-Ultra Receives StereoNet Best Subwoofer Under $5,000 Award
Exemplary…bass with authority and slam that's defined and informative…I had to surrender to the charms of the SB13-Ultra…The best subwoofer for the money I've auditioned in the last decade.

SB13-Ultra awarded as Stereophile "Recommended Component"
"In its price range, it's the best subwoofer I've heard".

Stereophile - Larry Greenhill Reviews the SB13-Ultra Subwoofer
The SB13-Ultra's detailed, toe-tappingly pitch-perfect, stop-on-a-dime response, and its small size, low weight, rugged construction, superb finish, simple but sophisticated IFC control, sturdy drive-unit, and great customer support, all put...

Sound + Vision names our SB13-Ultra as "Best over $1000"

Magazine-Audio.com Reviews the SB13-Ultra Subwoofer (French)
"In this price range, I've never heard of subwoofer operate with as much ease, ever… highly recommendable"

The Poor Audiophile - Review of the SB13-Ultra
"If you're an enthusiast who wants the speed and control of a sealed enclosure with the deep bass extension typical of a ported sub, then you've found your pot of...

Audioholics - Joshua Ricci Reviews the SB13-Ultra
"I would expect no less than rock solid reliability and well balanced performance from any SVS subwoofer…the SB13-Ultra is my personal favorite…the SB13-Ultra operated and performed flawlessly…"
Everything Audio - John Gatski Reviews the SB13-Ultra
"Overall, the SB13-Ultra performance is so good, and its quality build and price so impressive, I have absolutely no negatives…For under $1,600, the SVS SB13-Ultra gets you a high-performance, acoustic...

User Reviews
Sound Experts Articles
8 Fear-Inducing Sonic Experiences for Movie Night
Sound is what physically and emotionally connects us to a movie, and nowhe...
Read more
View All Sound Experts Articles