SB16-Ultra - Piano Gloss - Outlet - 2179
Rated out of 5 stars and reviews
SB16-Ultra - Piano Gloss - Outlet - 2179
Rated out of 5 stars and reviews
Outlet Special: Scratches on the side of the cabinet. See additional pics. Factory inspected and tested. 5-Year Unconditional Warranty and complete Bill of Rights coverage.
Save an extra 5% on the purchase of 2 or more subwoofers with promo code "
GoDual
".
Copy Code
One Subwoofer to Rule Them All. Introducing the SB16-Ultra.
An unrelenting passion for awesome bass performance and engineering perfection guided every aspect of the SB16-Ultra subwoofer's design. Groundbreaking technology, rigorous design and extreme testing in real world and laboratory environments allowed SVS to achieve massive output levels, extreme low frequency extension, near-perfect frequency response accuracy, and pinpoint transient response. The culmination of all SVS design advancements, SB16-Ultra represents the greatest leap forward in performance and innovation since the inception of subwoofers.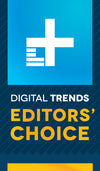 Frequency Response / Acoustic Data:
* Frequency response graph does not denote maximum output capability
16-460 Hz +/- 3 dB
Roll-off slope specifically optimized to take maximum advantage of available room gain.
2-meter ground plane away from reflective structures (quasi-anechoic).
Subwoofer Specs:
Black Oak and Piano Gloss Black finish options
Protective non-resonant steel mesh grille
Front-firing 16" driver
Rear-mounted amplifier
Screw-in rubber feet
Robust Medium Density Fiberboard(MDF) cabinet construction
Cabinet Dimensions: 20" (H) x 19.5" (W) x 20.1" (D) (without grille)
Cabinet Dimensions (with grille): 20" (H) X 19.5" (W) X 22.9" (D)
Shipped Dimensions: 24.9" H X 25.1" W X 30.3" D
Weight (unboxed): 122 pounds
Shipped Weight: 145.9 pounds
Driver Specs:
SVS 16" Ultra-series driver
Powder-coated cast aluminum basket
Four high-grade ferrite magnets
Finite Element Analysis (FEA)-optimized motor structure
Dual shorting rings reduce gap induction and lower distortion
Extended pole piece improves heat sink and thermal management properties
8" diameter, high-power edge wound voice coil
78mm peak to peak Xmech excursion (65mm Xmax)
Upgraded Nomex spider for improved linearity and driver control at extreme drive levels
Dual 24-strand copper and Nomex composite high-temperature leads provide a pristine electrical connection from the amplifier to the voice coil
Premium glass fiber laminated dustcap and reinforced composite cone sub-structure ensure a light, ridged, and neutral radiating surface
Low-creep rubber long-throw surround for excellent durability and longevity
Amplifier Specs:
Sledge STA-1500D DSP amplifier
1,500 watts RMS continuous (5,000+ watts peak dynamic)
Efficient and cool-running Class D topology
High resolution 50MHz Analog Devices Audio DSP with double precision 56bit filtering is most advanced subwoofer processor available for perfect audio reproduction
Active PFC (Power Factor Correction) ensures the cleanest 1500W output regardless of your home mains supply
XLR and RCA stereo input/output with ultra-wide input voltage for consumer and professional audio applications
Convenient front-mounted display with subwoofer controls and 8 digit LED display
Groundbreaking Subwoofer Control and Bass Management Smartphone App for Apple and Android Devices
IR Remote Control
Three user adjustable parametric EQs
Continuously variable volume/gain control
Continuously variable (0-180 degrees) phase control
Continuously variable (30-200 Hz) 6, 12, 18, or 24 dB/octave low pass filter frequency with disable/LFE setting
Main power rocker switch
Auto-On / On / Trigger Controls
3-12V trigger with 1/8" (3.5 mm) TRS mini-jack input
Green standby mode with > 0.5 watts consumption
Input impedance 22kohm (RCA)/ 22kohm (XLR).
RoHS compliant, lead-free construction and world-wide safety certifications
Detachable power cord
X
Press Reviews
Soundstage Reviews SB16-Ultra Subwoofer
"One of the biggest, baddest, best sealed-box subwoofers you can buy. Includes a modern feature set to ease installation, has output capability to spare for all but the largest spaces,...

Home Theater Forum Reviews SB16-Ultra Subwoofer
"Flat in-room response down to 15Hz. Bullet-proof construction, which goes far beyond any consumer driver I'm aware of, from any manufacturer. Not once have they demonstrated inability to easily handle...

Digital Trends names SB16-Ultra "2020 Subwoofer of the Year"
"We've had the SB-16 Ultra in our testing chambers for many months now — not because we're too lazy to move it out, but because we haven't found anything worthy...

Enjoy the Music Reviews the SB16-Ultra Subwoofer
"Setting up the SVS subs was easy and fun. I could feel the sub-sonic tones on the surface of my exposed skin, but I could swear I could feel my...

Dagogo Reviews the SB16-Ultra Subwoofer
"I can kick myself for being so stubborn all these years, these decades about my feelings towards subwoofers. It was my long-held contention that subwoofers were the domain of failed...

Stereophile Names SB16-Ultra as a Class A "Recommended Component for 2018"
Stereophile magazine, the leading voice for audiophiles in the U.S., recently announced its "Recommended Components" for 2018 and honored the SVS SB16-Ultra with its highest "Class A" ranking for subwoofers....

SB16-Ultra Subwoofer Receives Audio Magazine's "Recommended Product" Award (Germany)
"The SB16 Ultra trembled the room – powerful, focused and long breath. An enormous amount of power for manageable money."
SB16-Ultra Subwoofer named "Best Subwoofer You Can Buy" by Digital Trends
"It's our favorite subwoofer ever, built to excel in any and all circumstances. Offers everything you could want in a subwoofer – high-end power, impressive clarity, precise detail, and good...

Positive Feedback Reviews the SB16-Ultra
"I could really feel and hear every bit of nuance the artist intended. The bass lines were just endless, and there wasn't a task too large for the SVS SB16-Ultra....

Stereoplay (Germany) Reviews the SB16-Ultra Subwoofer
"They're one of the few speakers that do everything well…rare combination of good sound quality and affordability. Great treble response, smooth mid-range and deep accurate bass makes them a great...

The SB16-Ultra Receives AVTech Media's Best Subwoofer Award
"For an authoritative and largescale sub-bass experience to accompany your movies, SVS's mightily impressive SB16-Ultra is an essential audition. A newly designed 16-in bass driver, claiming a massive 3.7-in excursion,...

Sterophile Reviews the SB16-Ultra Subwoofer
"Pitch-perfect, detailed, fast bass, and enough power to function in my large listening room. Reproduced the deepest notes with mass and solidity. No muddying of the clarity and transparency of...

SB16-Ultra earns 2017 CE Pro BEST (Best Electronics Systems Technologies) Award

Home Cinema Choice Reviews the 16-Ultra Series Subwoofers
"Fear-inducing SPLs. Bass that you feel as well as hear. Delicious weight and scale, without a trace of distortion…beauty of its tone to bathe in…a full-bodied experience. It's jaw on...

The SB16-Ultra Receives the Soundstage Reviewers Choice Award
"Incredibly dynamic and slamming. Explosions thundered, then rolled through the room and I was able to feel each concussive shockwave. Energized my space with super-deep, articulate bass. A true reference-quality...

AVS Forum Reviews the SB16-Ultra
"The ability to handle bass moments with both power and dexterity is what really impressed but the SB16-Ultra also managed to deliver incredibly low frequencies without distorting. It was a...

Audioholics Reviews the SB16-Ultra Subwoofer
"Tight and natural sounding. The SVS SB16-Ultra was capable of subtlety but also brought grandeur when asked. Hit hard when it needed to and had a soft touch in those...

Residential Systems Reviews the SB16-Ultra Subwoofer
"No matter the material I threw at it, the sub delivered bass that was massive yet tight and lightning fast. Had no problem energizing the air in my large family...

Home Theater Shack Reviews the SB16-Ultra
"SVS has outdone themselves. This is a 'move the bar' type of product. It does everything exceptionally well, never revealing a single weakness. The 16-Ultra subwoofers expertly blends precision and...

SB16-Ultra and PB16-Ultra Subwoofers receive Sound & Vision's Top Pick of the Year Award
"Competes with top-performing subs costing twice or more their price. The kinetic energy reached deafening reference listening levels…I'm surprised it didn't set off the Earthquake Detection System… My jaw was...

PCWorld.com Reviews the SB16-Ultra Subwoofer
"Reproduced rippling, subterranean bass notes that go from audible to sensory…it will embarrass the audio systems in many commercial movie theaters…The best subwoofer I've heard."

HomeTheaterReview.com Reviews the SB16-Ultra Subwoofer
"I've heard almost all of the top subwoofers currently on the market. The SB16-Ultra sounds like none of them. It's almost in a whole different category of low-frequency sound. May...

SB16-Ultra Receives 2017 CES Innovations Award
SB16-Ultra receives 2017 CES Innovations Award and coveted "Best of Innovations" honor for being the top high performance audio or video product -CES 2016

User Reviews
Sound Experts Articles
What is Speaker Bi-Wiring?
Audiophiles and home theater fans seeking the best performance pos...
Read more
View All Sound Experts Articles