Ultra Bookshelf - White Gloss - Outlet 1164
Rated out of 5 stars and reviews
Ultra Bookshelf - White Gloss - Outlet 1164
Rated out of 5 stars and reviews
Outlet Special: Scratches on the cabinet. See additional pics. Factory inspected and tested. 5-Year Unconditional Warranty and complete Bill of Rights coverage.
Save an extra 5% on the purchase of 5 or more speakers with promo code "
System
".
Copy Code
The SVS Ultra Bookshelf speakers are the rare speaker design that deliver effortless full-range sound and an expansive soundstage with pitch-perfect accuracy and pinpoint imaging. A true reference quality speaker, critics and music lovers celebrate the absolute transparency while home theater speaker fans laud the room-energizing dynamics and palpable bass output. It's an amazingly balanced speaker that radiates acoustic power while rendering the finest details with precision and refinement.
Every design element of the SVS Ultra Bookshelf speakers was scrutinized to achieve cost-no-object audio performance and build quality to create a groundbreaking bookshelf loudspeaker. Countless design innovations and world-class build materials result in reference sound quality and stunning dynamics normally reserved for the world's most expensive speakers.
Whether handling the warm and engaging sound of vinyl or the demanding, multi-layered soundtrack of an action movie, the Ultra Bookshelf speakers deliver a powerful and convincing audio experience and are among the top audio investments available at any price.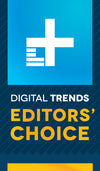 Frequency Response / Acoustic Data:
Rated bandwidth: 45 Hz-32 kHz (+/-3 dB).
Nominal impedance: 8 ohms.
Sensitivity: 87 dB (2.83V @ 1 meter full-space, 300-3kHz)
Recommended amplifier power: 20-150 watts.
Speaker Specs:
Bookshelf Loudspeaker
Real black oak veneer and piano gloss black finish options
Dual gold-plated 5-way binding posts
1.7" wide-flared rear-firing port
Cloth grille with pin/cup retention system
Elastomer stick-on bumper feet (adds 3mm to height)
Cabinet Dimensions: 15" (H) x 8.5" (W) x 10.6" (D) (without grille)
Overall Dimensions: 15" (H) x 8.5" W x 10.9" (D) (with grille)
Shipped Dimensions: 24" (H) x 20" (W) x 14" (D)
Weight: 19 pounds
Shipped Weight: 42 pounds
Driver Specs:
1" Aluminum Dome Tweeter:
FEA-optimized diffuser for airy and unveiled presentation
Aluminum dome delivers exceptional transient response and exceptional stiffness/mass ratio
6.5" Woofers:
Composite glass-fiber cone with excellent stiffness/mass ratio for high sensitivity and pistonic behavior beyond pass band.
Aluminum shorting rings to reduce gap inductance and lower distortion
Long stroke motor and suspension for high output
Vented voice coil formers to minimize air compression artifacts at high drive levels
Crossover & Cabinet Specs:
Crossover:
2-way crossover with premium-grade capacitors, air-core inductors and heavy-trace printed circuit boards
Crossover frequency and slopes optimized for excellent off-axis polar response, outstanding phase coherency, and total radiated sound power
Tweeter-to-woofer crossover: 2 kHz
Cabinet:
Acoustically transparent and FEA optimized grilles, wedge-shaped front baffle and flush-mounted drivers all contribute to reduced edge diffraction and improved on-axis high frequency response
FEA-optimized bracing reduces cabinet resonances
X
The Ultra Bookshelf speakers represent an uncompromising approach to loudspeaker design. From the drivers and crossover to the build materials and cabinet design, every element is painstakingly engineered and tested to achieve reference sound quality.
Ultra Driver & Tweeter Design
A commanding presence in any home audio system, the 6.5-inch mid-bass drivers feature composite glass-fiber cones that yield excellent stiffness to mass ratio for enhanced sensitivity and voicing that's transparent and completely faithful to the source material. These capable drivers render an accurate tonal balance with effortless authority and dynamics. Whether conveying the varied nuances of musical instruments and dialogue or the sonic impact of sound effects and movie scores, the Ultra drivers deliver pinpoint accuracy with precise imaging and a massive soundstage.
Elevating high frequency performance, the Ultra Bookshelf speaker's aluminum dome tweeter is pristinely neutral and revealing. Light, efficient, rigid and impervious to distortion, even at high sound pressure levels, the tweeter's airy' presentation of vocals and unveiled highs compare with the best tower and bookshelf speakers in the world. The FEA-optimized diffuser ensures broad dispersion for an incredibly wide and convincing soundstage and perfect on- and off-axis frequency response so everyone in your room experiences the same stunning clarity.
Innovative SoundMatch Crossover Design
No expense was spared with the innovative SVS SoundMatch two-way crossover. The unique topology creates a broad, yet focused and precise soundstage, with accurate frequency response and imaging at all listening positions. The precise tuning of the SoundMatch Crossover also ensures balanced output from sparkling highs to the crystal clear and commanding midrange, down to visceral and authoritative bass.
Performance Driven Cabinet Design and Geometry
Every feature on the Ultra Bookshelf speaker cabinet is designed with a sonic purpose in mind. Tapered edges on the cabinet's front baffle, known as chamfers, minimize edge diffraction for clear and precise soundstaging. Internally, each cabinet employs separate sub-enclosures of the mid-bass driver and tweeter to optimize performance and minimize interaction between drive units.
Meticulous, Innovative Design Process
All SVS speakers, regardless of price or form factor, are crafted in the same painstaking fashion. Call it a marriage of exacting science and a passionate expression of technique and love of great sound.
Before a model is ever constructed, drivers and cabinets are theoretically designed by our acoustic engineers using sophisticated computer-aided design (CAD) processes . Then prototypes are carefully measured and optimized in an anechoic environment to achieve pitch-perfect frequency response. After the ideal theoretical frequency response is attained, exhaustive listening and measurement is done in listening rooms calibrated to closely resemble typical home-like room environments.
The result is a speaker that measures well with near-perfect real world frequency response, but also optimized to sound amazing on a human level through listening tests with real music and cinematic content, in a real world listening environment like your home.
Press Reviews
Erin's Audio Corner (YouTube) Reviews SVS Ultra Bookshelf Speaker
"The Ultra Bookshelf speaker produces a very smooth in-room response with incredible output and detail. They're extremely versatile in terms of usage, whether that be in a home theater application,...
EDM Sauce Names SVS Ultra Bookshelf "Best Bookshelf Speaker"
"Great sound at an affordable price. The SVS Ultra speakers offer 87dB sensitivity and are more powerful than a lot of speakers in its class. They are fine-tuned with stunning...
Home Theater HiFi Reviews the Ultra Bookshelf Loudspeakers
"Excellent sound quality and beautiful. SVS – purveyor of big bang-for-the-buck audio products – maintains that title with their Ultra Bookshelf Speakers. I consider them a bargain for what they...

EDM Sauce Ranks Ultra Bookshelf, Best Bookshelf Speakers
"A great product. The sound quality is good. Set up is quick, and it solves a major problem with cable clutter in your home."

AVS Forums Names SVS Prime and Ultra Series to "Best Bookshelf Speakers" for 2021
"SVS Prime and Ultra Bookshelf speakers are destined to become classics—that's how good they are…I found myself in awe of how transparent these speakers sounded. SVS speakers exude nothing but...

YouTuber "Cheapaudioman" Reviews Ultra Bookshelf
"The Ultra Bookshelfs in a stereo application handle any soundtrack with ease. Very exciting speakers that don't fatigue, and beg to be turned up to the max. Awesome speakers that...
DMS (YouTube) Reviews the Ultra Bookshelf Speaker
"An insanely detailed set of speakers. Very good at bringing out the truth in my recordings. They speakers excel at disappearing and letting you hear where the singer is and...
The Audio Beatnick Reviews the Ultra Bookshelf Loudspeaker
"An expansive and airy stereo image. The speaker's ability to start and stop on a dime demonstrated impressive agility and speed. Crisp leading-edge transients and satisfying center-locked vocals round out...

TechnoDad Reviews the Ultra 5.1.4 Speaker System
"Massive impact and presence, it was just glorious hearing this system perform. Very capable of handling anything with clarity and massive impact when called for. The mids and highs were...

Widescreen Review, Ultra Tower Surround System
"While I enjoyed the performance of the Ultra system, I'm having a hard time grappling with how a $3700 loudspeaker system (not including subwoofer) could compete with another recent system...

Z Reviews - Review of the Ultra Bookshelf
"The imaging and depth are astonishing even at high volume. Blows my mind. They have the Wow. Absolutely the best speakers I've heard. Period."

Reference Home Theater - Chris Heinonen Reviews the Ultra Bookshelf
"…the Ultra Bookshelf has no trouble filling a room. For $1,000 a pair it is a very impressive speaker, even when compared to those costing 50% more… Great bass, good...
Ultra Bookshelf Receives the Audioholics 2014 Product of the Year Award
"If you're looking for a high performance, attractive bookshelf speaker that can truly deliver on that "better than being there" experience for around $1k/pair, then you owe it to yourself...

Ultra Bookshelf Receives the BestStuff.com 2014 Editors Choice Award
"Audiophiles take heed: The design, performance, and price make the SVS Ultra Bookshelf the perfect option for the last set of Bookshelf speakers you'll ever need to purchase."

Audioholics - Gene DellaSala Reviews the Ultra Bookshelf
"There is so much to like about these speakers and so little to complain about. They offer a very balanced sound, with great dynamic capabilities... the best value in high...

Malaysian Webzine Audiofi.net Reviews the Ultra Bookshelf
"The SVS Ultra bookshelf speakers are well-built, look slick and most importantly, sound great…The fact that they cost just under a grand a pair is quite amazing… A great effort...

The Ultra Speakers receive Sound & Vision's 2013 Top Pick of the Year Award.
"Web-direct speaker-maker SVS, long known for outstanding subwoofers, knocked it out of the park on sound and build quality with the high-value, full-range Ultra speaker line."

User Reviews
Sound Experts Articles
What is Speaker Bi-Wiring?
Audiophiles and home theater fans seeking the best performance pos...
Read more
View All Sound Experts Articles