Ultra Tower Surround System
Rated 4.81818181818182 out of 5 stars and 209 reviews
Ultra Tower Surround System
Rated 4.81818181818182 out of 5 stars and 209 reviews
Elevate your home theater audio with the SVS Ultra Tower Surround Sound System. Cinematic experiences come to life with crystal clear dialogue, massive soundstage, and head-spinning surround effects.

System includes two SVS Ultra Tower speakers, one Ultra Center speaker, and two Ultra Surround speakers.
Ultra Tower Surround System
Reference Home Theater Surround Sound
Breathtaking home theater audio with exquisite detail, deep bass, and room-energizing dynamics. The most demanding action scenes and subtle sonic moments of home cinema come to life with SVS Ultra Tower Surround System.
Seamless transitions between the SVS Ultra Tower, Center, and Surround speakers encompass you in immersive sound, suspending your sense of disbelief. Multi-channel music transports you onstage and to the studio to hear exactly what an artist intended.
With nearly all movies, music, and video games released in 5.1 surround sound, SVS Ultra speakers are your ticket to reference home theater audio.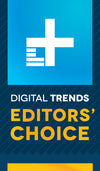 Intelligent Engineering for World-Class Audio Performance.
Ultra Tower Speaker | Goosebump-Worthy Home Theater Sound
Flagship SVS floorstanding speaker stands toe-to-toe with the finest loudspeakers in the world delivering reference sound for music and home theater.
Custom-built mid-range driver and tweeter render natural, unveiled output while dual-opposing 8-inch woofers fill a room with commanding, accurate bass. Voiced with the sophisticated SoundMatch 3.5-way crossover, SVS Ultra Tower speaker is engineered for convincing home audio experiences.
Ultra Center | Most Important Home Theater Speaker
Anchoring the front stage with pristine vocal clarity, powerful dynamics, and a broad, accurate soundstage, the Ultra Center speaker features a 3-way crossover design optimized to deliver accurate sound to the widest sweet spot possible. Far exceeds performance of conventional 2-way center speaker designs.
Fit for even large home theater spaces, the Ultra Center serves as the critical sonic bridge between front left and right, effortlessly handling up to 70% of audio output at any moment with exquisite detail.
Ultra Surround Speaker | Convincing Cinematic Sound
Intelligent design meets high fidelity in the easy-to-mount SVS Ultra Surround speakers. Enjoy thrilling and immersive surround sound with dynamic range and spatial imaging that surpasses even the finest commercial cinemas.
Designed with isolated SoundMatch two-way crossovers for each tweeter and woofer, the SVS Ultra Surround can operate in bipole, dipole, or the unique SVS Duet Mode, which creates two separate speakers in a single cabinet.
In Duet mode, each set of drivers in the Ultra Surround speaker receives a discrete signal, so your system can deliver a true 7-channel surround sound experience using only 5 surround sound speakers.
SophisticatedSVS SoundMatch Crossover Design
Precisely tuned crossover frequencies and acoustic voicing result in a smooth, accurate response, outstanding phase coherency and a stable, robust soundstage. Premium-grade capacitors, air-core inductors and other high-end components ensure pristine signal transmission and utter neutrality.
Performance Driven Cabinet Design and Geometry
Every aspect of SVS speaker cabinet design has a sonic purpose in mind. Tapered edges on the cabinet's front baffle, known as chamfers, minimize edge diffraction for clear and precise soundstaging.
Internally, speakers feature rigid bracing and premium build materials expertly crafted to maximize acoustic transparency.
Press Reviews
ZDNet Names SVS Ultra Tower "Best Floor-standing Speaker Overall"
"Deep sound that is rich in detail. If you want the very best floor-standing speaker, SVS Ultra Tower Speaker delivers lifelike, full audio. Sound quality fits the luxury tag."

YouTuber 'StarAzure' Reviews Ultra Center Speaker
"Incredible clarity, output and depth that most center channel speakers cant produce. With such an elegant design and high-end performance to match, three words come to mind when experiencing the...

AV Nirvana Reviews the Ultra 7.0 Surround System
"Every single Ultra Series speaker has the innate ability to step back and let the audio happen. And when played in unison, the experience is seamless. Sounds simply flowed, seemingly...

TechnoDad Reviews the Ultra 5.1.4 Speaker System
"Massive impact and presence, it was just glorious hearing this system perform. Very capable of handling anything with clarity and massive impact when called for. The mids and highs were...

LA Audio File - Kevin Nakano Reviews the Ultra Tower
"The SVS Ultra Towers are certainly one of the best sounding speakers we have heard in the sub-$2000 (per pair) category. The ability to reproduce subtle details, provide a wide...

TharBamar Reviews the Ultra Tower Loudspeaker
"Bass response is the best I have ever experienced in my system…scale was as big as listening to live concert, very well composed and naturally musical sound, even at 110db...

Hi Res Audio Central - Ron Goldberg Reviews the Ultra Tower
"Hats off to the SVS crew for introducing what may turn out to be a classic loudspeaker model, and making it easy to own…the Ultra Towers are among the best...

The Ultra Speakers receive Sound & Vision's 2013 Top Pick of the Year Award.
"Web-direct speaker-maker SVS, long known for outstanding subwoofers, knocked it out of the park on sound and build quality with the high-value, full-range Ultra speaker line."

User Reviews
You May Also Like...
Flagship SVS floorstanding speaker stands toe-to-toe with the finest loudspeakers in the world delivering reference sound for music and home theater. With custom drivers, SoundMatch 3.5-way crossov...
Décor and furniture friendly speaker package that delivers all the sonic impact, nuance and high end design elements of a world-class surround sound system at a more inclusive price.
Upon hearing this compact 5.1 powerhouse, HomeTheaterReview remarked, "The king is dead, long live the new King!" There is simply no better satellite speaker and subwoofer surround package available.
Sound Experts Articles
8 Fear-Inducing Sonic Experiences for Movie Night
Sound is what physically and emotionally connects us to a movie, and nowhe...
Read more
View All Sound Experts Articles